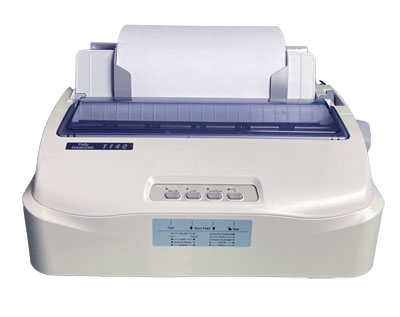 Fast and reliable
Based on the proven quality of the Tally Dascom 1140 the roll holder version is specially designed for roll paper applications that can be found on airports, railways and travel agencies.

Easy installation
The support has been designed to be set up by any user. The user just clips while being firmly fixed and connect the equipotential bonding to the printer chassis.
User friendly operation
Made of metal, it will easily withstand rough handling by users and can works with roll up to 2 kilograms. When exchanging the paper roll the axle won't be lost as it is fixed to the mechanism.

Space saving
No additional footprint required as the roll holder is fixed on the printer. The back of the printer can be positioned at the edge of the desk and the roll media will not be affected. Users will be able to move the printer without worrying about the roll support because it is attached to the printer.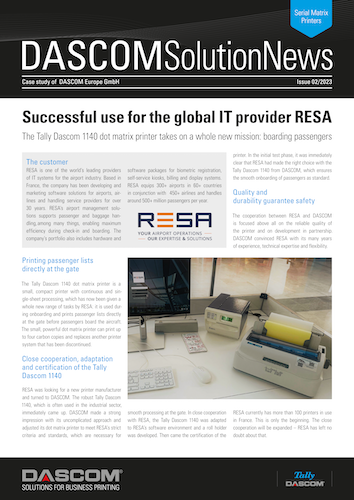 The Tally Dascom 1140 dot matrix printer takes on a whole new mission: boarding passengers

RESA, one of the world's leading providers of IT systems for the airport industry, was looking for a new printer manufacturer and turned to DASCOM. The robust Tally Dascom 1140 immediately came up. DASCOM made a strong impression with its uncomplicated approach and adjusted its dot matrix printer to meet RESA's strict criteria and standards.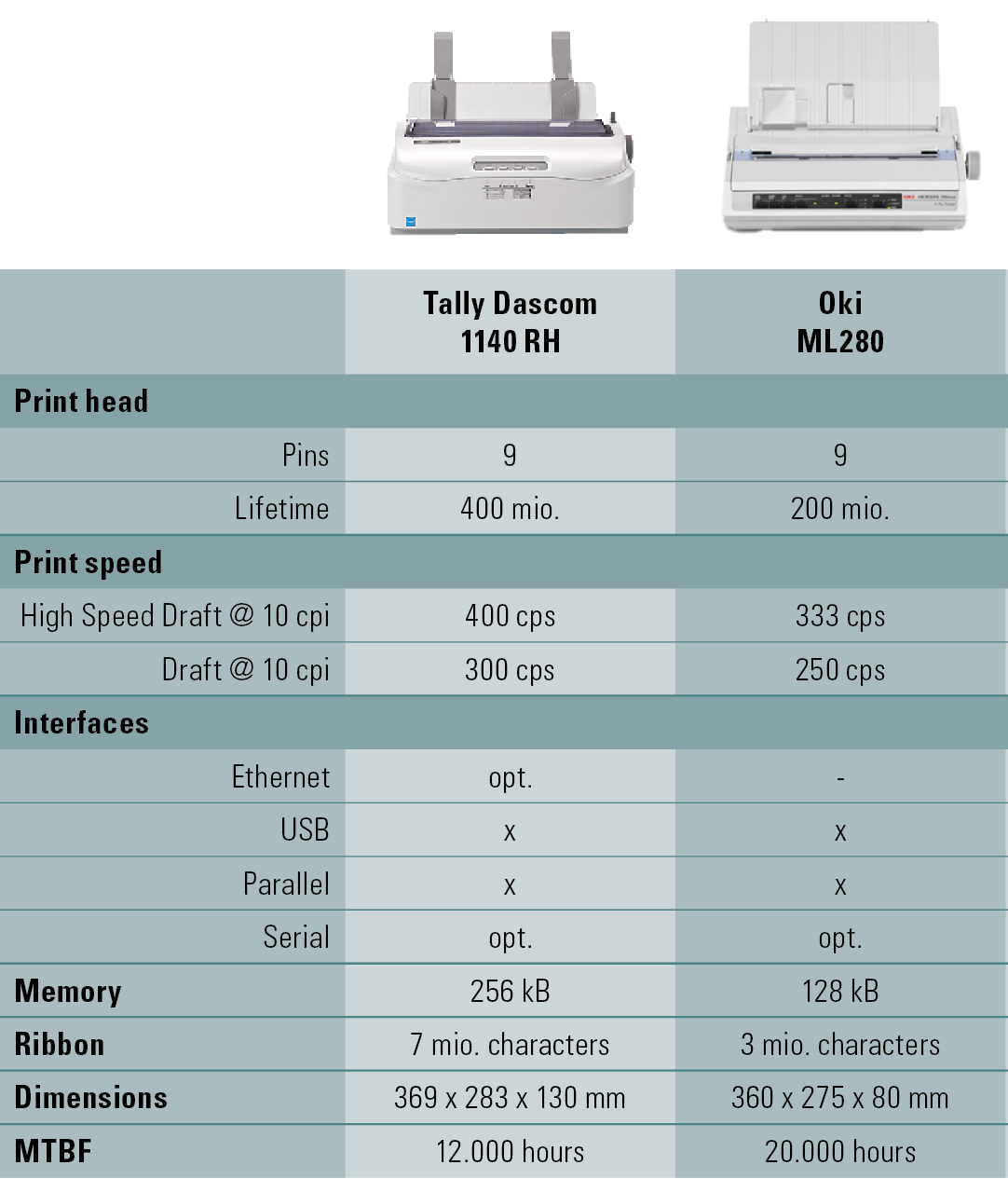 The advantages of DASCOM vs. OKI
Available (OKI solution discontinued)
Lower solution / better integration
Easier and faster paper roll change
No risk of losing the reel spool
More efficient paper guidance
Better fixation on the printer
Superior print head life
Less frequent ribbon change (7 mio. vs. 3 mio.)
Faster print speed
Approved by many airports (CUPPS solution)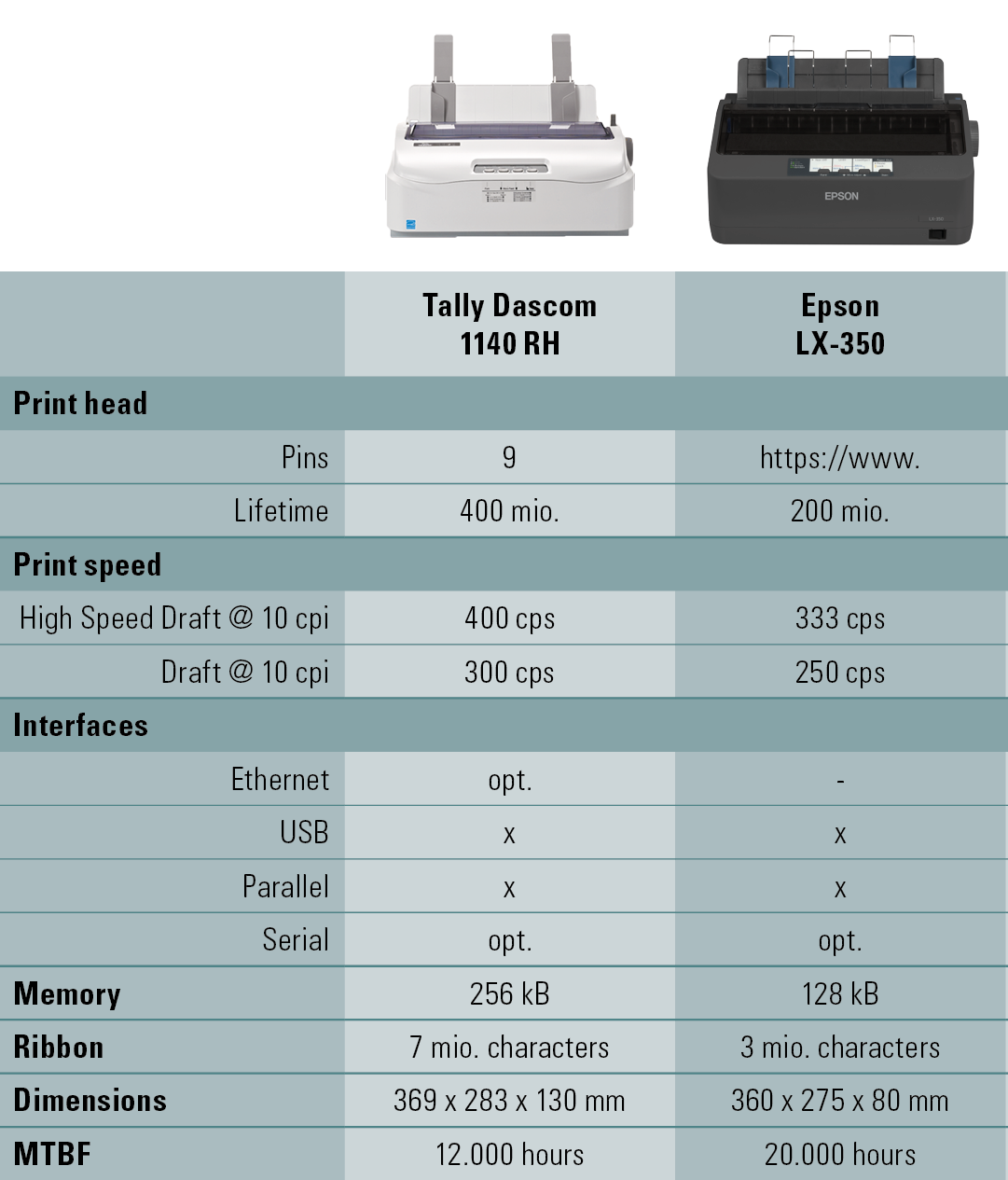 The advantages of DASCOM vs. EPSON
No need to screw the support
No risk of losing the reel spool
No grip on the ground
Ethernet possible
Better MTBF (more reliable)
Less frequent ribbon change (7 mio. vs. 4 mio.)
Approved by many airports (CUPPS solution)
Tally Dascom 1140 RH in action

It's nine thirty in the morning in Germany - and there's no sign of a break: As always, there's a lot of activity at the gate. Impatient passengers wait for boarding to begin. Delays and long waiting times quickly lead to frustration. Depending on the type of aircraft, up to 850 people will be on board and the passenger list must then be printed quickly.

No problem for the Tally Dascom 1140 RH. With its high printing speed, it is up to 20% faster than comparable models and thus ensures efficient boarding.
Easy to install

See how to install the printer and the roll holder
Ribbon exchange

Replacing the ribbon cassette
Menu print-out

How to generate a menu print-out